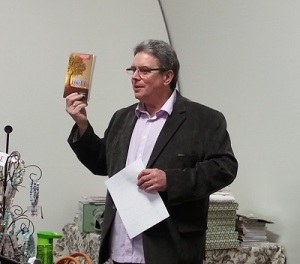 I've been a professional newspaper and magazine writer, editor and photographer since 1973, including 21 years as a columnist-reporter with the Calgary Herald. I'm the author of two books – Paradise Preserved: The Ann and Sandy Cross Conservation Area, and Heading Out: A Celebration of the Great Outdoors in Calgary and Southern Alberta. Both are no longer available.
I've contributed chapters to 8 other books, most recently From the Heart: Real Life Stories of Hope and Inspiration.
Since becoming an independent freelancer in 2000, my articles and photographs have appeared in many publications, including Reader's Digest, The Conservator, Outdoor Canada (where I am a field editor), West and many others. I am the former outdoors columnist for CBC Radio in Calgary.
Over the years, I've been honoured to receive about 40 regional, national and international awards for my writing and photography. In 1998, I was inducted into Alberta's prestigious Order of the Bighorn for "Outstanding Contributions to the Conservation of Alberta's Fish and Wildlife Heritage."
I am in my 10th year as a contract instructor at SAIT, where I share my passion for writing and journalism with first and second year Journalism Arts students. In recent years I have taught news research to first years and news and opinion writing to second years.
In October 2013, I was elected to a 4-year term on High River town council. Being a town councilor is very rewarding as our residents continue to recover from the devastating flood of June 20, 2013.
Karen and I love High River. Our daughters, Chelsea and Sarah, were raised here and now follow their dreams in other parts of Western Canada.
I am a member of the Rotary Club of High River and am active in High River United Church.
In my "down" time, I enjoy fly-fishing, hiking, Nordic skiing, snowshoeing, hunting, camping, watching wildlife or just being in the mountains, foothills and prairies. I try to live the spirit displayed on my vehicle licence plate, which reads HEDNOUT.
Being outdoors soothes my soul.